Dossier

Playlist

Name:
Althea Leigh
Alias(es):
Thea, Al
Virtue/Vice
Competitive / Ambitious
Family:
Codina
Pack:
Copperhead Outlaws
Mate:
Ashur March
Tells:

A Wolf's Meat
Spirit Double
Primal Instincts

Height/Build:
5'11" / Athletic
Public Effects:
PU2, Raised by Wolves, Codina Status 1, Fenris-Ur's Blood
Age:
Appears early to mid 20s (Actual 30s)
Player:
Tigress
Face:
Denetra Monay Blackshear
---
Description
The dark skin and dark eyes are the first thing noticed about her following shortly by her long, lean, lithe form. Even though her 5'11" height seems to stretch her out, she's obviously strengthened most of her frame to get what she can from her build and holds herself in a way that reads she can take care of herself without frightening away those wanting to get to know her.
When she's concentrating on something she loses focus of anything that does not affect what she is working on or the goal she's aiming for. When she smiles though, there is a different type of aura around her that inspires playfulness and creativity.
---
Contacts
| Image | Name | Relationship | Comment | Ringtone |
| --- | --- | --- | --- | --- |
| | Ashur | Mine | He's a whisper in the dark that you can't unhear. | Ringtone |
| | Orion | Good Time | He's the guy I always want to have around. | Ringtone |
| | Cruz | Kismet Spirit | Walk on the wild side and sometimes the spirits answer. | Ringtone |
| | Richard | Eurotrip! | Best friend a girl could ever want or need. | Ringtone |
| | PC Name | Relationship to PC | Comments | Ringtone |
---
Hooks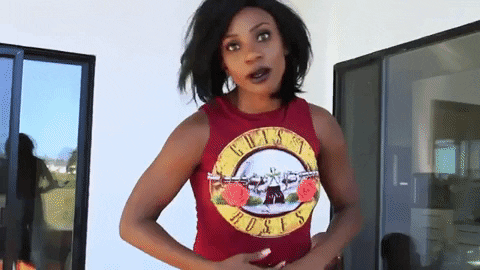 Roller Derby (Anyone)
She was in the roller derby circles when she was younger and has recently returned to regain her Reina status on the track as Kosmic Abyss. During most Jams, she's usually got a stripe on her helmet if you aren't sure which one is her.
Costuming (Anyone):
She works in a costuming / fabrication shop that is in Little Havana. Need to be The Witcher, Jon Snow, Esmerelda for an event or just for shits and giggles?? She can help ya out.
Codina Family (Werewolf):
Her mother was a Codina, Armando's cousin to be exact, and she was a member of the pack until she passed over a decade ago. Althea was raised by her grandparents within the family. Do you have any connections to the family or could we be related?
Emerging Wolf (Werewolf):
Something in her changed in the past few months, sparking the inner wolf to rise to the surface though the Change hasn't been called upon her. There is a glint to her eye, a narrowing of excitement at a hunt when it approaches that she's craving. Luna might not be calling, but her instincts are rising to the occasion regardless.


---
---
Quotes
"Look in the Mirror. That's your Competition, right there." - Althea.

"I could spend a whole night singing this woman's praises and it wouldn't change her in the slightest. She is just that good." - Orion
"I am a quote! Fear me!" -A person with a face.
"I am a quote! Fear me!" -A horror person.
"I am a quote! Fear me!" -A person with fangs.
"I am a quote! Fear me!" -A person that can woof.
"I am a quote! Fear me!" -A person that can shift forms.

---