Moderators: WW6 Storymasters, WW6 Administrators
6.0 Architect
Posts: 167
Joined: Fri Mar 03, 2017 8:33 am
My Mortal+: Contessa Mercado
My Vampire: Gracie Hamel
Name Willow (Alternatively - Skittles is also acceptable)
Faction Changeling
Skill Specialties Bluffing, Trained Observer, Pusher, Larceny, Deception
6.0 Architect
Posts: 265
Joined: Sat Apr 19, 2014 11:02 pm
My Mortal+: Roy Kozlowski
My Vampire: Jerry Lakin
Name Harvey Wallson
Faction Vampire
Skill Specialties Crime/Streets, Building/Tinkering, Guns, Trained Observer
Last edited by
Psychoclown
on Tue Aug 15, 2017 6:47 pm, edited 1 time in total.
TPO Jerry Lakin (Vampire) and Roy Kozlowski (Mortal+)
Name Daniel
Faction Vampire
Specialties Occult work, magical knowledge, supernatural forms of information gathering.
Last edited by
Falco1029
on Sun Aug 20, 2017 1:37 pm, edited 1 time in total.
"Do not suffer a sillyface to live :x"
Posts: 101
Joined: Sun Feb 08, 2015 12:23 am
Vryschyka Sarkhet
Changeling
Brawl, Persuasion, Stealth,
M.D. Thomas Knock of Autumn
[color=#008040 Vryschyka Sarkhet of Spring[/color]
Riley Bermudez of Autumn
NameConnor
Faction Mage
Skill Specialties Stealth, Science, Survival, Firearms
Player
Posts: 19
Joined: Tue May 12, 2015 9:44 pm
My Fae-Touched: Agam Nosek
My Beast: Jeremias Nunez
Name Norwood Sterling
Faction Mortal+
Skill Specialties Persuasion, Socialize, Expression
Integral Player
Posts: 92
Joined: Mon Dec 20, 2010 4:16 pm
Stanley will dramatically reveal what happened!

The severed head of the "True Fae" obtained by the Werewolves was, in fact, the severed head of a Changelung. The portal of thorns lead to a Hollow deep in the Hedge. Stanley feels he *could* teleport a team to the Hollow, but he advises against it. The Hollow could be next door to Arcadia or otherwise trapped. He also could not teleport people back out.
6.0 Architect
Posts: 167
Joined: Fri Mar 03, 2017 8:33 am
My Mortal+: Contessa Mercado
My Vampire: Gracie Hamel
Name Esme Wilkinson
Faction Vampires
Skill Specialties Persuasion, Socializing, Intimidation, Multi-Lingual, Untouchable
Your characters focus. Like "I'm good at leading ppl cus I'm social. I'm a street fighter. I like to make things"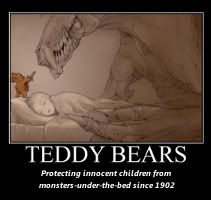 This has been moved to an IC forum please post there :D TY!